.
Technical Analysis is EASY

But Clear, Concise, Consistent and Accurate Technical Analysis is not!

That is what you get from 3cAnalysis. We will help you make more money
Biographies
Alan Collins has been involved in the financial markets for more than 35-years. A Spot and Forward FX trader at Barclays, Head of Sales/Proprietary Trader based on technical analysis at KOP/Merita/Nordea and technical analyst at Dresdner Kleinwort. Since 2007, along with Steve Lucas, has provided live technical analysis to institutions and professional traders through subscription based 3cAnalysis.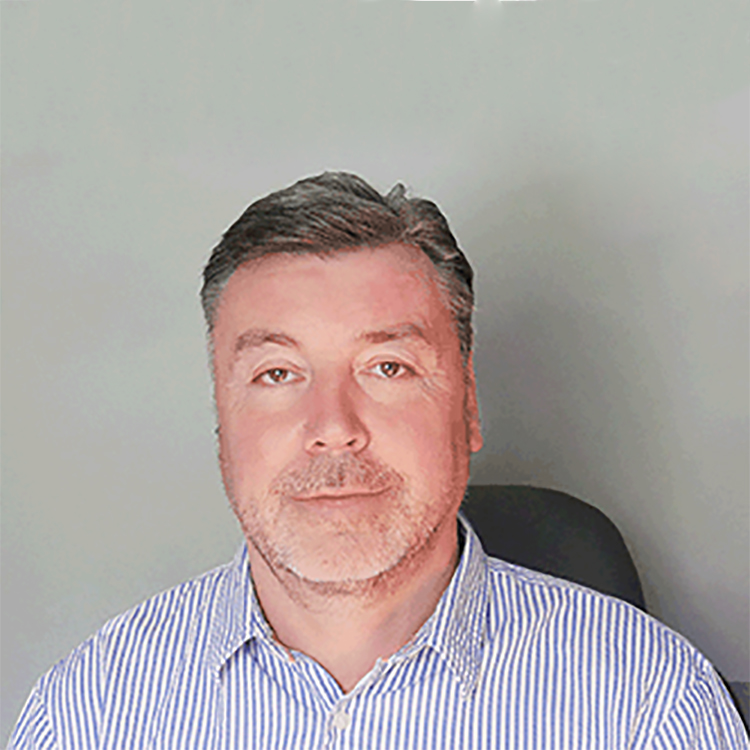 Steve Lucas has worked in large financial institutions for over 30 years, initially in London as a US$ depot trader, then specialising in Swiss Franc arbitrage. Following this, most of his early career was as a spot AUDUSD trader, which led to running offices in New York and Sydney as Head of Trading and Sales. On his return to London in the mid-90's, Steve ran proprietary positions in all of the asset classes, using technical analysis to manage the bank's capital. Since 2007, working with Alan Collins, he has provided live technical analysis research to professional traders.
Lubomir Slauka - holds a Master Degree in Engineering and has had a long and distinguished career in Business Development and Sales Management positions across several industries and markets. In recent years, he has been actively involved with Renewable Energy Sources industry. He has also been passionate in financial markets and technical analysis. He is acting as a consultant, on behalf of 3cA, in order to develop new customers
Our Aims
We provide clear, concise consistent live technical analysis that helps financial institutions and professional investors make money.
We strip out the technical 'jargon' from our narrative and present calls for 3 time frames in a clear and graphic form that remains consistent across all three asset classes.
3cAnalysis forecasts cover Foreign Exchange, Fixed Income and Equities. 14 FX pairs, 9 Fixed Income and 6 Equity Indices with calls made daily, weekly and quarterly and , importantly, this analysis is updated as price action dictates.
Using 3cANALYSIS
We publish daily trading ideasfrom Tuesday to Friday with a weekly forecast published on Monday.
This section below explains;:
How best to utilise the recommendations published on 3cAnalysis.com and via e-mail:
An explanation of the trading guidelines used to measure the performance of our calls. We believe these strategies can be used to maximise the potential profitability of our recommendations.
Clients use our forecasts to optimise the timing of their trades, hedge financial transactions and take trading positions. Each 3cANALYSIS recommendation contains everything needed to manage a specific trade and maximise profit potential.
In the example above EURUSD is forecast as Bearish below 1.3130 from London's 7am open. 1.3130 is the overnight high. There are 3 charts, each highlighting the technical reasons behind the conclusions that result in the Bearish call.
The main menus allow you to navigate to any of the asset classes that your subscription covers. Once inside the asset class you can choose which of the assets within that class to view - this lower menu has a 'drop-down' to select the time period - or view the Summary of the class.
On the right hand side of the menus there is navigation to the Updates page (all live changes to the published calls) and back the Client Area.
Charts; each call has 2-3 charts. Each chart is clear and concise, putting into graphic form the reasons behind the analysis. The tabs above access each chart.
Brief synopsis of the forecast including the key risk level and any additional entry points
Link to the Summary page (a quick & easy overview of all calls within that particular asset class).
Resistance & Support points. Hover over the levels to see the reason why the level is relevant.
The narrative - a full explanation of the analysis behind the call but 'jargon-free'.
The Quick Reference to the call for all time periods for the individual asset being viewed.
Calls
Bullish & Buy - the forecast means that we recommend being long from 7am London time, or the asset's open, but also to Buy a Dip to a specified level
Bullish - we recommend longs from 7am above a defined risk level.
Bearish - shorts are suggested from the 7am open while below a defined point.
Bearish & Sell - we recommend shorts from 7am but also to Sell a Rally to a defined point.
Buy Above or Buy a Dip - a forecast used when the underlying tone is clearly Positive but the immediate bias less so.
Sell Below or Sell a Rally - a forecast used when the underlying tone is clearly Negative but the immediate bias less so.
Trade a Break - used when the market is showing indecision and a move outside defined parameters is needed to provide direction.
Neutral - similar to the above but with less conviction and are often markets to avoid.
Trading with 3cANALYSIS Daily recommendations
Our daily calls are the most practical to trade. They are published Tuesday to Friday with a high level of live updates to aid trading management.
Our analysts have an average of 36 years expertise in analysing financial markets using a combination of technical analysis, behavioural science and trading experience. So our clients consistently receive the very best assessment of market prospects.
Our calls can help improve the timing of the positions you need to hedge or give the opportunity to enter a trade based on our recommendation. All FX, Bond market and Stock indices calls are made with London's 7am open in mind and the success of our analysis is judged from that point until 1pm London time. If the call has been successful then the forecast is closed at that time. If not yet successful, but without the risk point being broken, or has lacked movement, then the call is open until 4pm (unless cancelled by an update).
Live price action throughout the trading day/session may alter analysis and so we send relevant updates as, and when, our assessment changes. New targets, reduction of exposure, changes to the risk level and the closing of any positions are sent via e-mail and immediately updated on the website.
Weekly calls
Monday sees the publication of our calls for the coming week and the same principles are applied to these recommendations with the call beginning from London's 7am on Monday through until Friday. Updates are made in the same way as daily calls.
3cAnalysis Trend Table
In addition another 26 markets are covered via our Trend Table page.
This table provides a brief summary of the trend for 14 FX currency pairs, 8 Equity Indices/Stocks and 4 Commodities, targets and a chart.he risk level and the closing of any positions are sent via e-mail and immediately updated on the website.
Risk Warning
The information provided by 3cAnalysis LLP is for your general use and is not intended to address your particular requirements. Appropriate independent advice should be obtained before making any investment decisions. 3cAnalysis LLP do not arrange the buying or selling of investments. Any arrangement made between you and any third party Broker to arrange a purchase or sale of an asset class is at your sole risk and responsibility.
Trading in FOREX / Equity Indices and Interest Rate Futures is not suitable for inexperienced investors. You should carefully consider whether trading is appropriate for you in the light of your experience, objectives, financial resources and other relevant circumstances.
The market recommendations that we provide do not constitute an offer to buy or sell, or the solicitation of an offer to buy or sell, any FOREX / Equity Indices Futures or Interest Rate Futures Contracts. Whether a Contract or other transaction is appropriate or proper for you is an independent decision by you.
Our market recommendations are based solely on the judgment of our analysts. Our market recommendations are based upon information believed to be reliable, but we cannot and do not guarantee the accuracy or completeness thereof or represent that following such recommendations will reduce or eliminate the risk inherent in FOREX / Equity Indices & Interest Rate Futures trading.
There are no guarantees of profit or freedom from loss in FOREX / Equity Indices & Interest Rate Futures trading. We offer no guarantees from us. You are aware of the risks inherent in FOREX / Equity Indices & Interest Rate Futures and have to be financially able to bear such risks and withstand any losses incurred.
Hypothetical and simulated performance results do not represent actual trading, may not account for actual market factors and have many limitations. Your accounts may not achieve similar profits or results. No representation is being made with respect to your accounts or circumstances, profits or results.
This site is not intended for use by any person in any country where such use would be contrary to local law or regulation. It is the responsibility of visitors to this Web site to ascertain the terms of and comply with any local law or regulation to which they or the trades they undertake are subject.